Here are our top recommended video chat apps for use on both mobile and desktop, see here as well as the apps listed below. Apps like Zoom and Microsoft Teams record everything, both content and metadata on every call. Kick them to the curb with these excellent options that respect our privacy and offer similar or better functionality.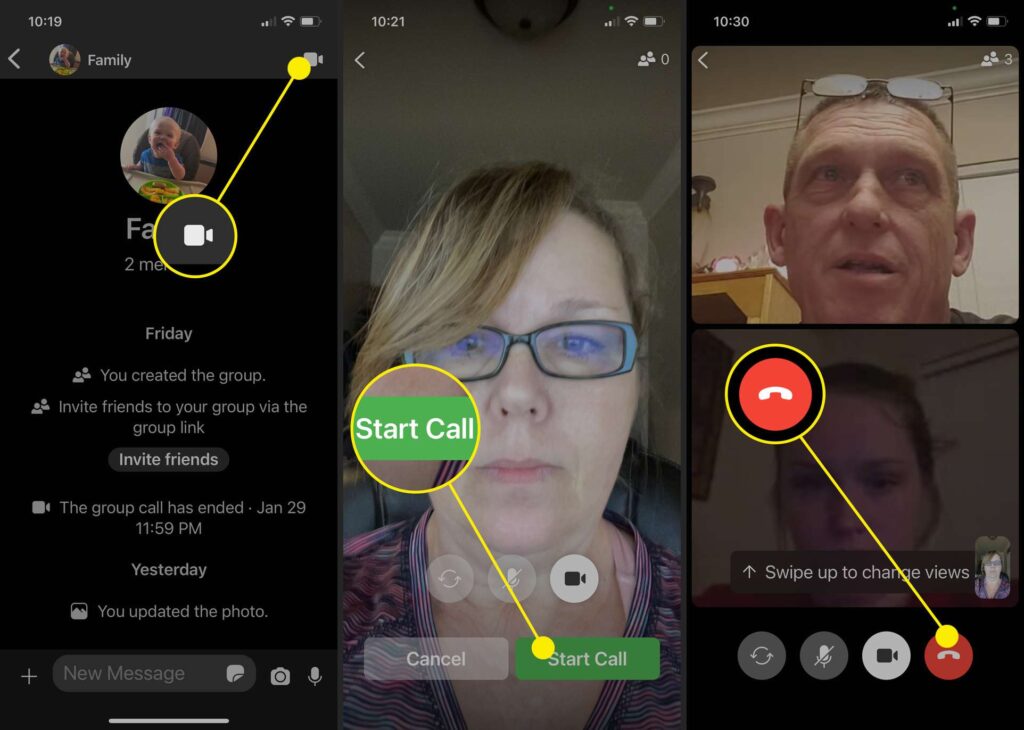 What's not to love about Signal, it is a free and open source app that uses End to End Encryption (E2EE) for anyone to use for text messages, voice calls, or video calls. Voice and Video calls allow up to 40 users at a time, making this a perfect option for personal or small business use. The only slight downside from a privacy angle is that Signal requires a phone number to register your free account. However this is also likely part of why Signal is so widely adopted and used, as it's easy to connect with existing contacts who have Signal.
Use Signal on your mobile device (phone number required to sign up) and also is easy to use on your desktop, automatically syncs with your phone. Note that by default, if you install Signal on a new device, all previous messages will not be visible for security of your account. All contacts and groups will still be visible however, on the new device, as well as any messages from installation time forward.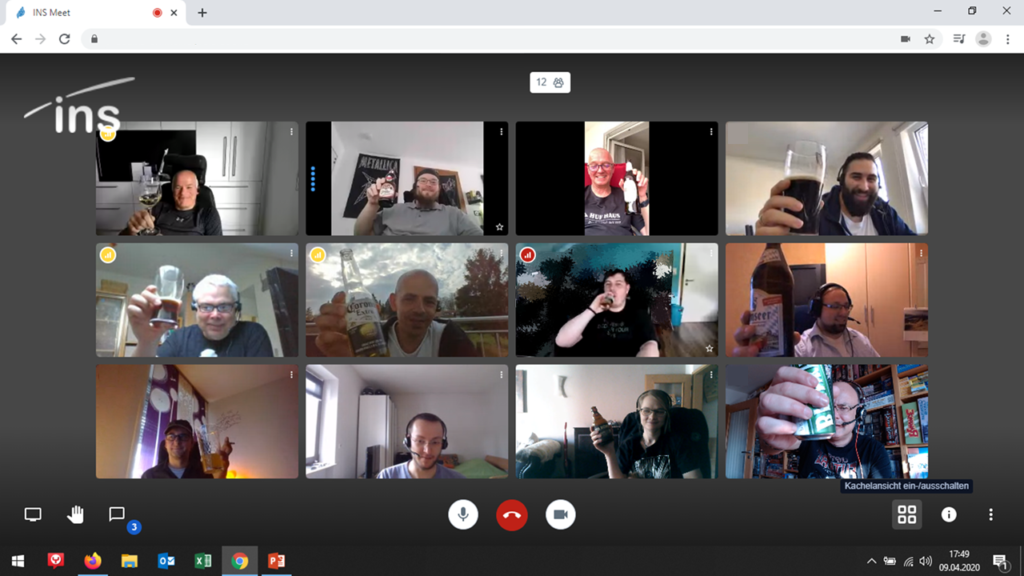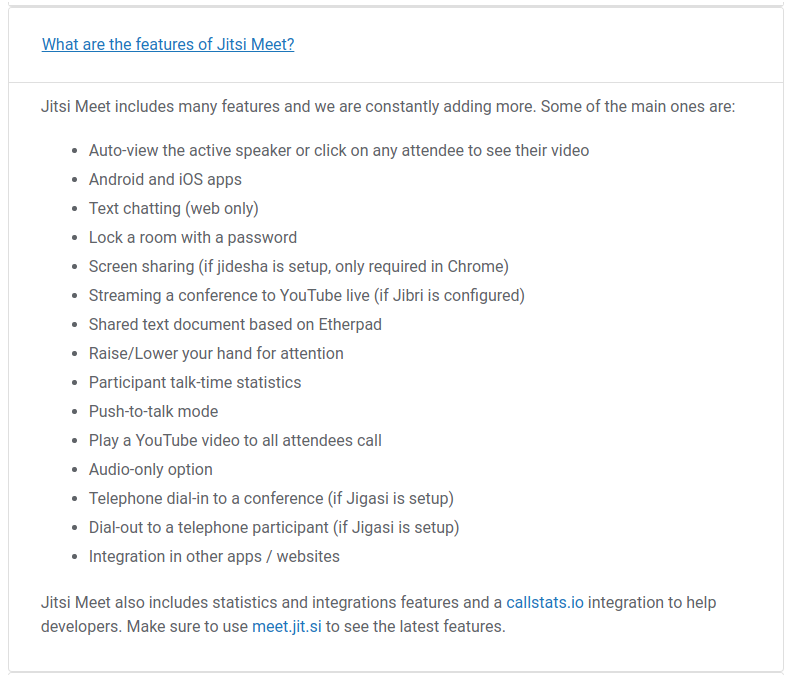 Jitsi is an excellent free and open source video conference app that is very simple and easy to use. No login or personal information required to use, making this an excellent anonymous option with a growing list of features and options, including screen sharing, recording and simulcasting. When initiating a meeting via the web method, name the room something unique, as anyone can join in online. For full control on who can join the meeting, consider hosting on your own private server either remote or locally. Read more here about how to initiate a meeting with Jitsi.
If you want to learn a quick way to setup your own Jitsi server on your local machine, follow install instructions here.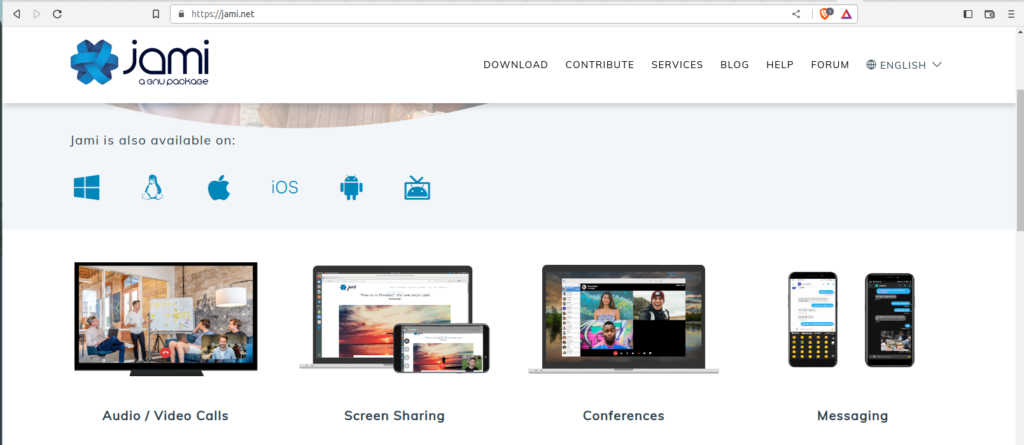 Free and open source software app, ad free, unlimited and private video conferencing app for all mobile and desktop devices. Jami uses RSA End to End Encryption (E2EE) and full SIP integration, and is peer to peer, meaning your data is not stored on any central servers. Audio, Video and Messaging capability as well as screen sharing. No personal information is required to use, making this another good anonymous option for communication for personal use, or small business.
Fully open source video conference app with full screen sharing and text/voice (SIP) integration, and much more. Many privacy, security, encryption and authentication protocols are easily possible, and you can host on your own servers if you wish. No metadata leaks to third parties. Very robust option for both personal and business or enterprise level use, and while Nextcloud offers quite a bit of free software, Nextcloud Talk plans are paid but very reasonable prices.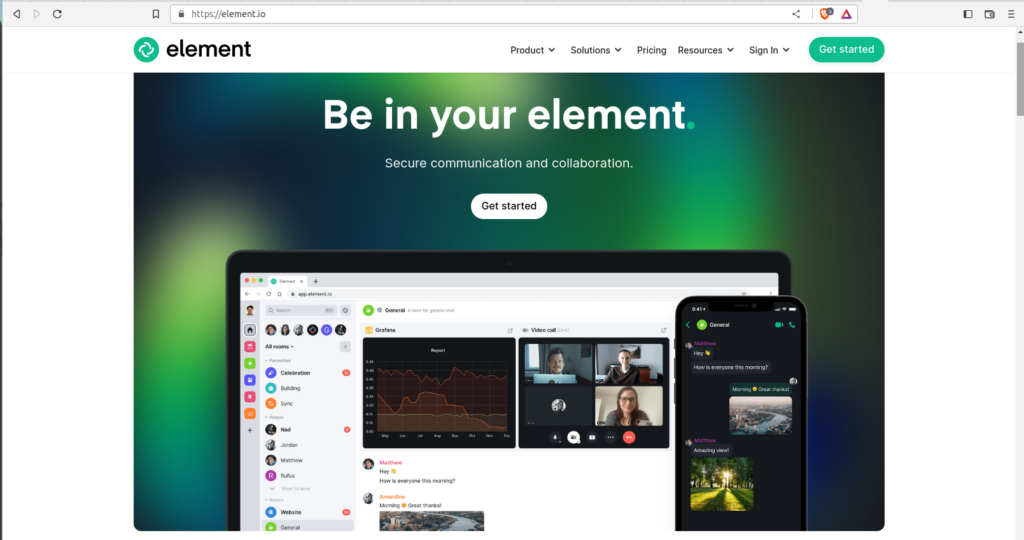 Element is another excellent free and open source software application for virtually every type of communication, file sharing and collaboration, free for personal use and reasonable pricing for business up through enterprise level use (free personal use on mobile or desktop available here). Element offers End to End Encryption (E2EE), maintain control of your own data, and decentralization, avoiding single points of failure when configured properly.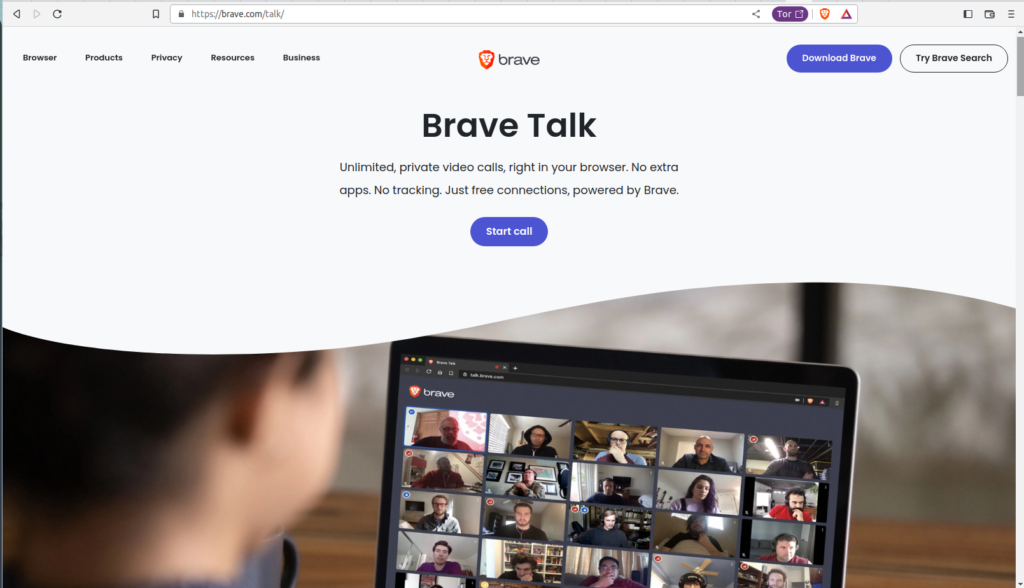 Brave Talk is an open source, private video conference app that is free of tracking, no video session time limits, unlimited free sessions, right from your browser, no login required. Free and paid tiers available.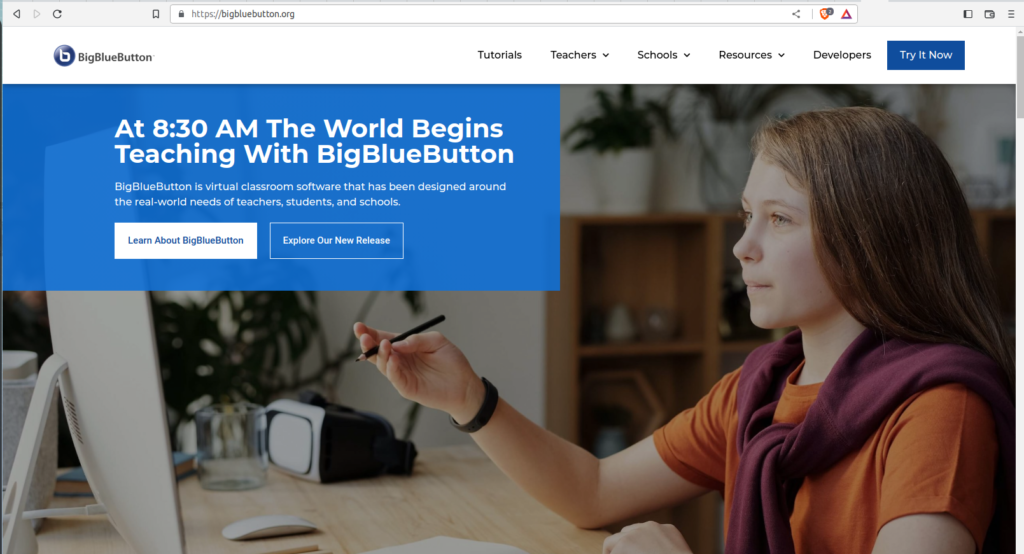 BigBlueButton is geared towards educational instances, created by a Canadian program at Carleton University Institute for Technology in Ottawa in 2007. Open source software allows users to fully customize their own instance, making this an interesting option for education style application needs. View the documentation here to learn more about how you can use this software, it looks to be very rich featured and robust towards Learning Management Systems type application.

Wire also offers a minimal free tier with decent pricing for business up through enterprise level use. Featuring open source software, E2EE, and independently audited. Host your data and communications on Wire's servers, or your own servers either remotely or on site, and can be used on mobile, desktop and web environments.
Those are our favorites to try out, by no means is this all inclusive, but it's a great list of options to catch up with friends, loved ones, or for work and other project collaboration.
Visit our Secure Message Apps page to see other useful apps