Visit Privacy.com and create an account, it's free to use. There is a paid tier at $10/month with 1% cash back on all purchases up to $2500 limit, as long as you use Privacy.com for at least  $1000/month then you zero out back to free, but unlocks more features. You link a credit card or debit card account with this service, so the money spent comes directly out of your existing account, but the merchant cannot see your real card or banking information.
Privacy.com allows you to use an alias name and billing address, and each merchant you shop with is given a unique, generated alias card.
You can pay your bills with this, pay for online purchases, or use these as gift cards for your kids. Login to your Privacy.com dashboard and create a card for each merchant, you can make single use cards, or multiple use cards. You can even add spending limits per card, per time period (example, make a card for Merchant XYZ and set the monthly spend limit to $xx, or $xx per transaction, or both.)
This adds a layer of security by protecting your actual debit card information. Should the merchant be breached, or your card details intercepted, a fraudster will not compromise your entire account. This can save headaches waiting for a new debit or credit card to be sent out from your bank, when fraudsters strike your card information, since you are compartmentalizing your purchases.
*Make sure to enable 2FA (Two Factor Authentication) on your account for better security.
Create a virtual card directly from your Privacy dashboard or browser extension in one click.

Set a spend limit on each transaction. Great for recurring payments or one-time purchases where cards need to be closed immediately after use.

Organize your virtual cards in one easy-to-use wallet. Tag each card for quick sorting and selection.

Track your spend in the Account Summary dashboard.
Screenshot of Dashboard: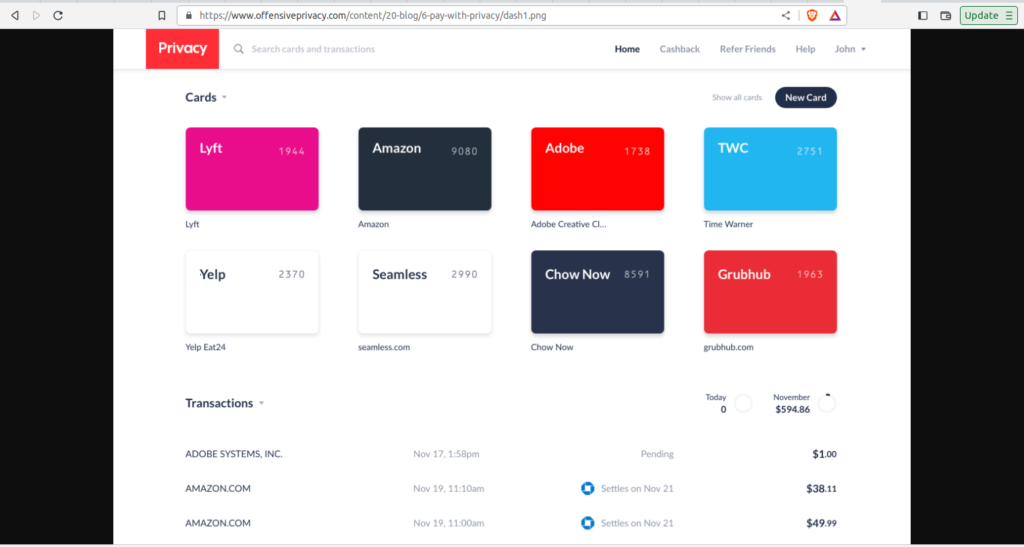 ---
Create a new card with just a few clicks. Select a spending limit for each card, select how often the card can be used, or just make a single use card: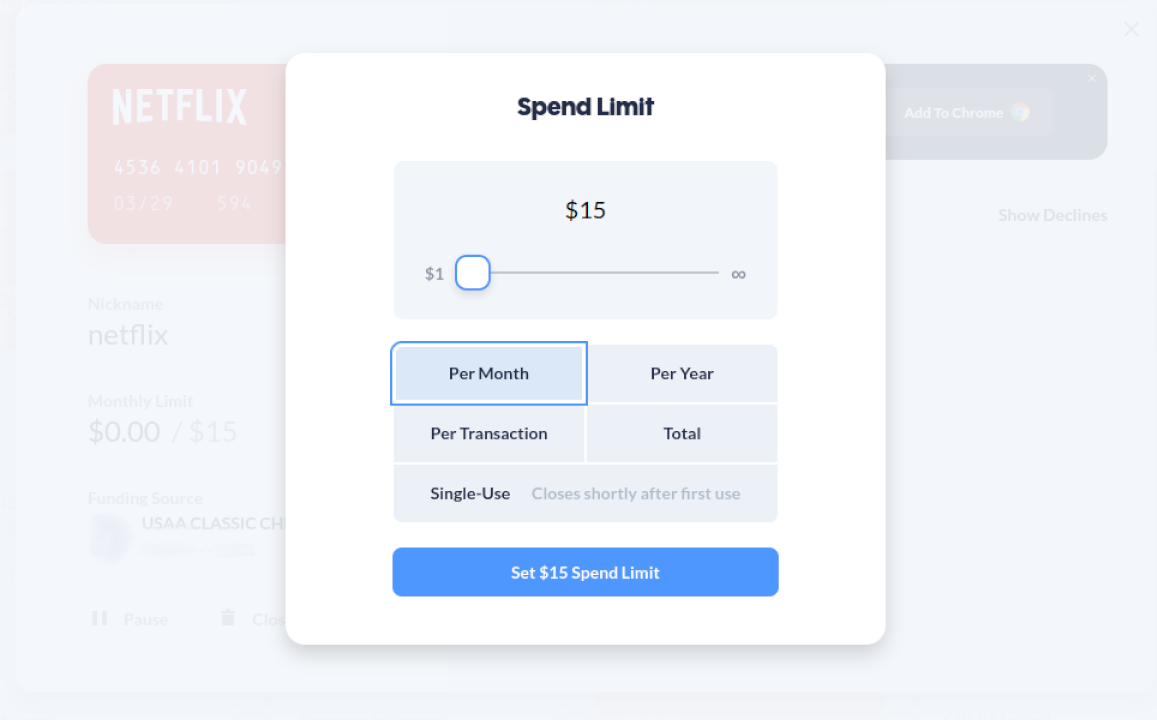 ---
Check out a similar service called Revolut